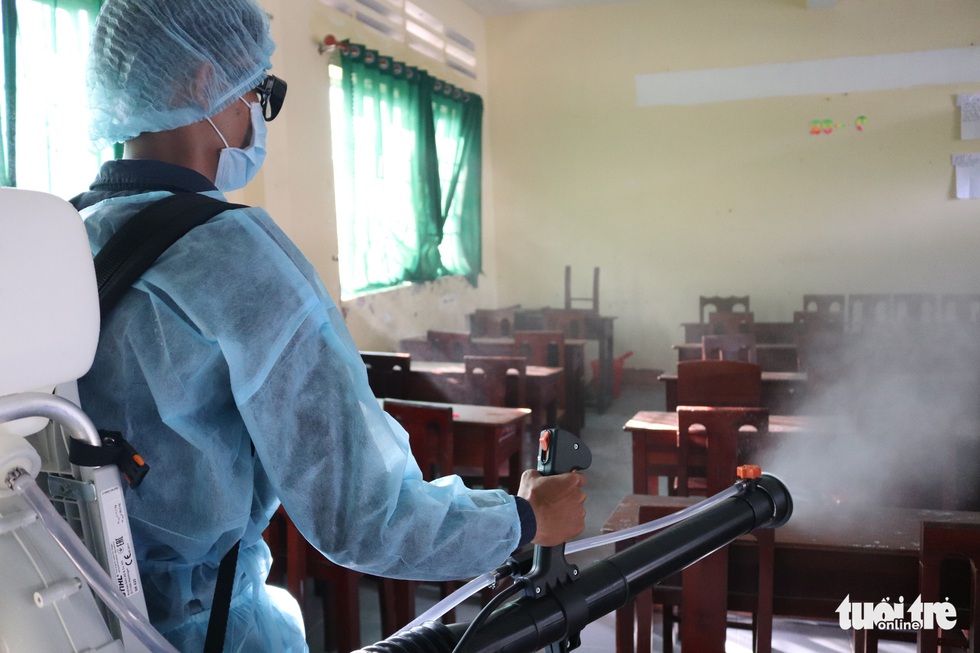 https://tuoitre.vn/theo-chan-nhung-nguo ... 953009.htm
- Hi everyone! What do you call this machine? It's used to prevent Coronavirus.
Thanks very much!
StevenLoan
ACCESS_POST_ACTIONS
---
I'm not too sure what the machine is called, but the process is called fumigation. A chemical gas or fine mist is sprayed to control insects, bacteria, moulds, viruses, odours. Another common term is "fogging". I might call it a fumigation gun...and I'm sure most folks would know what I was talking about.
ACCESS_POST_ACTIONS
---
trolley : Thanks a lot for your answer.

StevenLoan
ACCESS_POST_ACTIONS
---
ACCESS_END_OF_TOPIC